MS PowerPoint presentation design and production
Full Spectrum PowerPoint Service
At worker ant we offer a full spectrum PowerPoint service, from complete presentation makeovers to developing templates and PowerPoint resource toolkits, we do it all.
Quality presentations are a vital part of any business, yet seldom entrusted to professionals. We strive to offer creativity, direction and passion to your presentations, ensuring your audience is engaged from start to finish.
Custom PowerPoint templates and toolkits
Our PowerPoint template development team create templates that meet all accessibility requirements, protect the brand and are easy to use. Our templates range from simple project specific designs to large resource toolkits used across entire organisations.
Globally recognised clients 
We work with a number of globally recognisable brands on all aspects of their corporate presentations. These types of presentations include company overview presentations, data heavy results presentations and infographic style sales and marketing presentations.
We have extensive experience in the banking, finance, information technology, research, health and government sectors.
A simple design process
At Worker Ant our presentation design process involves analysing the type of content being presented, the presenter's style and the objective of the presentation. After this initial phase we will select the most appropriate presentation platform. Once this has been decided we look into ways of streamlining content, converting data heavy slides to a more appealing infographic style, sourcing stock imagery and applying various levels of animation.
Irrespective of the style or type of presentation being designed we aim to create fresh and original ways of illustrating your ideas.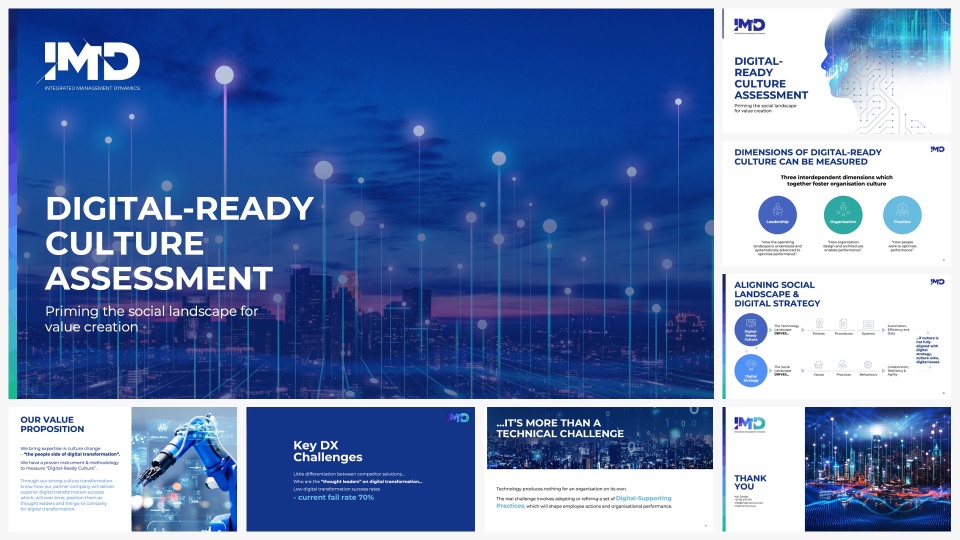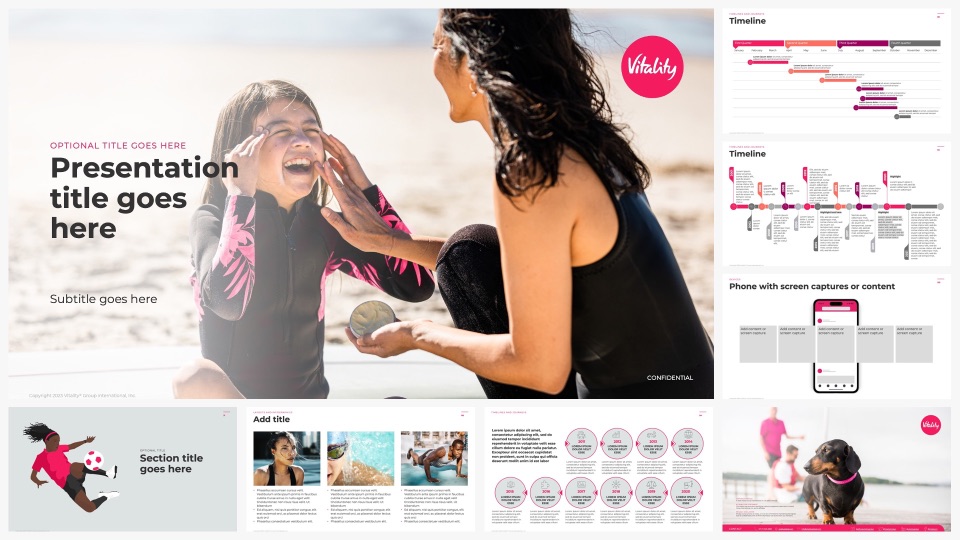 Worker Ant were the perfect company to redesign and update all of our office templates. They provided a good balance of artistic design and technical knowhow to build beautiful and robust templates.They were responsive and friendly throughout the design process, providing brilliant suggestions and incorporating our feedback
As Microsoft platforms aren't natively easy to work in, we've always struggled to produce robust and well designed PPT and Word templates for our clients. Partnering with WorkerAnt for these projects has given us an effective option that is reliable, consistent and better than we'd ever be able to produce in-house.
Worker Ant has designed many professional PowerPoint and Word templates for Design for Development over the years. They are professional, responsive, and very good at what they do. As a design team we appreciate their good sense of design and attention to detail - they are excellent at following brand guides and creative briefs. Debra and Vaughn are committed and often go the extra mile for our projects. We highly recommend Worker Ant for all PowerPoint and Word needs.
Working with Worker Ant is always an absolute pleasure. They are quick, reliable and always willing to accommodate us. Even when given tight deadlines, they deliver superior quality of work. It's great working with an agency that not only understands our business, but our busy environment too!
Working with the team at Worker Ant is always a pleasure. Work is always of a high standard, fits the brief and client expectations. Projects are always delivered as per the deadline and the team really goes out out of their way to try and accommodate every request.
Worker Ant have always gone above and beyond to support our demands. The output of their work is always of the highest standard, and they're always super flexible with us, as often our requests are time sensitive. We look forward to continuing to partner with them in the future.
I needed a series of branded templates for our marketing toolkit, and they had to be user-friendly enough that anyone on our staff could modify them to suit their needs. Deb's designs not only look great and fit our brand, they are thoughtfully created and flexible enough to suit all of our use cases. I have gone back to her again and again for design projects, because I know I will get a professional, quality product every time.
Worker Ant really lives up to their name – they are extremely hard-working, detail-oriented, and go the extra mile whenever necessary. It is clear that satisfying their clients is their #1 priority. They are extremely flexible and professional and on top of the latest PowerPoint trends.
Working with the team at Worker Ant is always a pleasure. Work is always of a high standard, fits the brief and client expectations. Projects are always delivered as per the deadline and the team really goes out out of their way to try and accommodate every request.
I have worked with the Worker Ant team for approximately four years and they have been the most reliable team I have ever worked with. Even with tight deadlines, they have consistently exceeded my expectations with professionally prepared presentations and other Microsoft templates. Worker Ant is a great partner to have in any business that wants to ensure that their brand is portrayed in a professional and consistent manner.
Worker Ant was briefed to redesign the corporate/Group PowerPoint template. They paid attention to detail and created excellent concepts for us to choose from. Debra was very professional and delivered to the deadline. I would recommend working with Worker Ant and will use them for our Group again.
It's always a pleasure working with the WorkerAnt team! They are responsive, always have great suggestions and make our presentations look amazing. Deb you're a superstar and we so appreciate getting to work with you 🙂
The seamless transition from design to functional templates adds immense value to my offering. Debra and her team are fabulous and their expertise a much needed pillar in any branding orientated business.
Worker Ant have been fantastic to work with; creative, professional and exceptionally responsive. We highly recommend them.
I have worked with Deb and her team on various occasions over the past 5 years and have only ever had a good experience. They're quick to respond, ask all the right questions and always offer a good, fare rate. I've never had a bad experience, they've always met the brief on time or before time and are incredibly professional. They are meticulous at what they do and they do it with smiles on their faces. I will never use anyone else but them.
Send us a message and we'll get back to you in less than 24hrs.