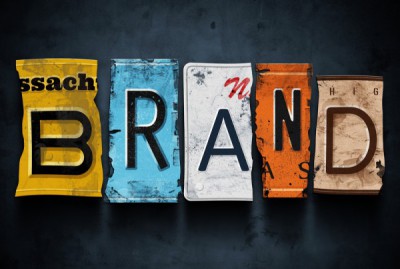 21 Sep

What is a brand, and why is it important for any small business?

The best answer to this question is, that if you have a business then it already has a brand whether or not your brand is a good one, is open to speculation. Many people believe that your companies brand is your company logo, or it's visual identity. But that is simply not true, Yes! your company logo and identity is a part of your brand but the truth is that you business is your brand, your clients your products and services everything that people know about your business is your brand, Yes everything!!

If you own a restaurant, its not just the food that you produce there, but it's also the environment, and the service that your customers receive, your brand is everything that your customers have to deal with when they interact with your business.

But the real question is, Is your brand a good one? Do people enjoy working with your business do you often receive compliments about your products and services, or do people interact with your business simply because they have to, or maybe because it is more convenient for them, than taking there business elsewhere. the only thing worse than this, is if you don't know about your businesses reputation. This can cause huge problems, now or in the future that will mean bad things fro your business.

However if you know about your reputation and its a good one, people like working with your business, they have a lot of good things to say about your products and your service. Then you and your business is on the right path and is headed for something great. This will help your business to stand out in the crowd among your competitors.

When you create your brand authentically so it's clear about what it genuinely does, for whom and how it benefits them – and, crucially, is true to your values, it will reward you with customer loyalty, a clear marketing strategy and the kind of business success that you dream of, your brand will be something that you can trust and something that you can rely on for years to come.

Your brand, is as effective as a quality assured sticker on your business, it will draw new clients and keep old client looking to you over and over again. People should know what to expect from your business, this way they know that they are guaranteed to get something that they have experienced and have benefited from in the past.

As long as your business sticks to its foundations, and provides the same products and service that your clients are used to, this will mean that your existing clients will choose you time after time, and may even recommend you to there friends and family.

Your brand should not just be another face in the crowd, it should stand out in all the right ways. New customers will find you even in such a huge marketplace, because it stands out, its interesting and is meaningful to them they will choose your business before your competitors. and that's when you have to make sure that you impress them so much that they become loyal to your business. and more importantly having a brand that stands out in the crowd you are more likely to build a strong emotional connection between customer and brand.

If a customer loves your brand, feels connected to it and identifies with it, they will stay loyal to you, even if your competitors promise to be better, cheaper or more convenient. All you have to do is deliver on your promises, and reward your customers' loyalty with a commitment to them and their experience. It's a two-way thing.

Having a strong brand will make marketing a breeze, having a well defined brand will save you time and money, by focusing on the essentials (the things that are critical to your band's identity), your brand values and your target clients. Do not correlate with things that are key to your brand.

Instead of scatter gun marketing to anyone and everyone, a great brand helps you clearly define who wants what you have, so you can market directly to them. It also enables you to do it in ways that will appeal to them and be consistent with your image and promise. No more wasted time or money spent on marketing campaigns that don't target the right people or don't really sing from the same hymn sheet as the rest of your brand.

Get it right and your brand could become a household name or a byword for excellence in your sector. Imagine what it would be like if the public used your business name as a generic term, in the way that we say 'to Google' has actually become a verb, meaning 'to search for something on the internet'. That's how powerful brands can be. Get it right and people will immediately recognise your identity (logo, colour, font) and know exactly what they'll get when they buy. They know they can trust it – and people buy what they trust.